On Wednesday March 23, more than 100 professors visited elementary schools in Utrecht. As is tradition, they all got on their bicycles in togas. This year, their bicycles were equipped with a sniffer sensor that could measure the air quality along the way.
Early in the morning, the professors gathered in the Academiegebouw for a plenary opening. After two years, with a cancelled and an online edition, the professors were very much looking forward to this event. "For me, this really is the highlight of the year," exclaimed one professor as he entered the building.
Flying inflatable llamas
During the opening, the brand new Professor of Public Engagement Erik van Sebille had a role, who proved how important he considers public engagement by emailing the organization of Meet the Professor on his very first day to ask if he could still participate. In a simulation of plastic in ocean currents by a "sea" of professors, things got wild with two plastic inflatable llamas flying through the air.
This year, professor of epidemiology Roel Vermeulen had equipped all bicycles with a sniffer sensor that could measure the air quality on the route to the schools. Afterwards, it turned out that the bright blue sky did not necessarily indicate good air quality. The level of particulate matter was relatively high that day. The professors who crossed the water to Leidsche Rijn, De Meern and Overvecht-Vecht had lower levels of particulate matter and better air quality, as did the professors who cycled to the Utrecht Science Park.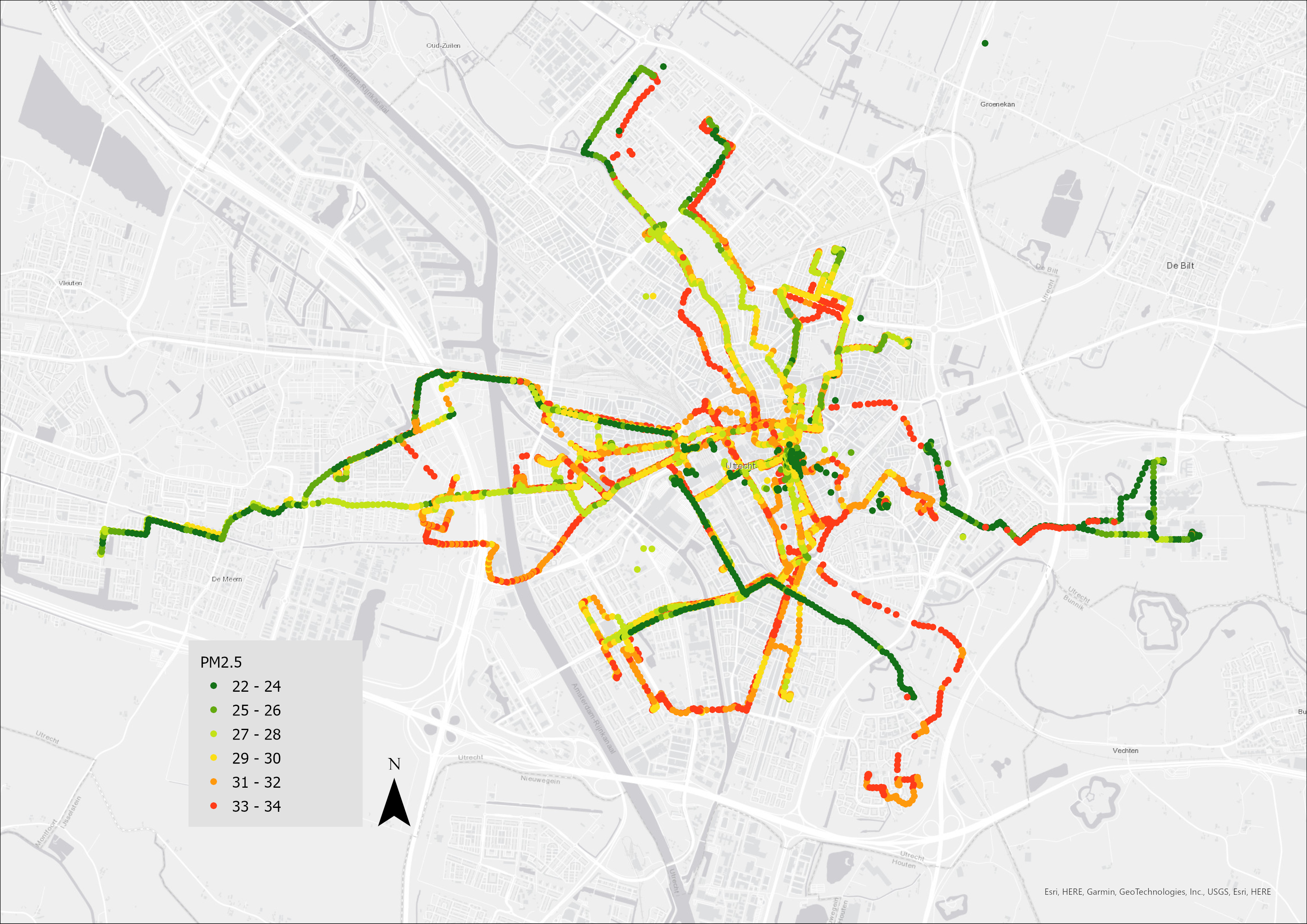 Special guests of honor at the opening were the pupils of De Toonladder primary school. They recorded a video in advance with tips for the school visit of the professors, such as: bring an object, or let the class do something. During the opening they were allowed to question the professors on whether they had done their homework.
Melting ice cubes
This year 109 school classes and professors participated. Beforehand, the school classes received golden envelopes with hints. In turn, the professors also received prof mail: questions and drawings from students about what they thought their prof would look like. That yielded many drawings of a man in a lab coat doing experiments with Erlenmeyer flasks: one of the many stereotypes Meet the Professor aims to break.
During the school visit, the students saw that underneath that toga there is a very ordinary person, who by no means always does experiments and is also not always a man. The professors told about their research, brought along objects and sometimes let the students do an experiment or gave a demonstration. For example, professor Steven de Jong simulated landslides with a slope and an oven dish, sea level professor Roderik van de Wal melted ice cubes, and Olle ten Cate got to work with infrared thermometers.
"What I like best is that the children see that a professor is more than an inventor, and that there really are professors in all fields," one teacher responded afterwards. "And that professors are ordinary people who also had to find their way before finding their jobs and places." Another teacher responded, "It broadens the children's world. A real professor makes the (unknown) world of the university concrete." "We would like to do this more often as a class!"
Planting seeds
The professors came back from their school visit with great satisfaction: "Such a shame that it has already ended!", "I really enjoyed it" and "This gives so much energy". "It is very nice to share your knowledge with children and show them why science matters", commented one of the professors. "It's an amazing annual event – it takes you out of it and forces you to get down to earth," said one professor after the event. "One of the students asked me how she could ever 'get in there' at the university, because none of her family members had studied. That you can plant that seed, and adjust her image of the future that studying is for her too, that's what you do it for."