Healthy urban living
By 2030 more than 80% of Europe's population will live and interact with a complex urban environment, consisting of a mixture of social and environmental factors. Individually or collectively these factors, known as the Urban Exposome, have an often modifiable impact on our health and provide important targets to improve population health.
By studying the impact of the Urban Exposome on the major contributors to Europe's burden of disease: Cardio-Metabolic and Pulmonary Disease, EXPANSE will address one of the most pertinent questions for urban planners, policy makers, and European citizens: "How to maximize one's health in a modern urban environment?".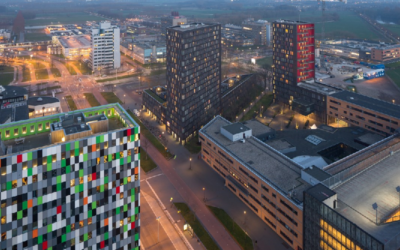 we're hiring!Always been fascinated by the complexity of our urban environments and how they may affect health? Do you like to deal with complex data problems? Then check out our vacancies! We are looking for an enthusiastic PhD candidate to strenghten our research...
read more